Our story started back in the early 1990s when we manufactured and launched our first range of Australian-made soft floor camper trailers. Each one was designed with maximum safety, comfort and ease in mind for adventures making their way across the challenging Australian landscape in style.
From families looking for something to accommodate all members to those looking for an adrenaline-fuelled off-road experience, we were the go-to camper trailer manufacturer. Fast forward almost 3 decades and we're still leading the way with high-quality campers made for Australia.
As we've evolved, we've swept up awards across the board for our camper designs, manufacturing quality, and our retail and dealer services.
Over the last few years, we shifted our focus towards hard floor and hybrid camper trailers. Across the country, their popularity has grown exponentially. Even during periods of closure for other manufacturers. 
We've now decided to focus our efforts on our Hybrid range, as this seems to be the way of the future and deserves our full attention. Manufactured to the same high standards of their predecessors, we are looking forward to further developing and perfecting our product range in the near future. Our customers are at the forefront of all our major design developments. We listen so you receive a camping experience like no other. 
We're proud to offer Australian-made camper trailers constructed with the highest-quality materials. With Exodus Off Road, no terrain is off limits. We put the Complete in Camping.
CONTINUING THE PATH OF EXCELLENCE
Since mid-2020, Complete Campsite has been under new ownership after being acquired by Exodus Off Road Campers Pty Ltd (Exodus Off Road) which operates in partnership Recreational Vehicle Repairs. Both companies are excited to join their expertise to keep on manufacturing the award-winning Exodus family. Behind the scene is a team of highly experienced individuals who have been designing and building the Exodus campers for 15 years, originally with Complete Campsite. We know the EXODUS inside out and we are continuing serving our customers by building superior highly customised off-road campers.The DNA of every Exodus camper remains unchanged: a unique combination of style, comfort and robustness.
MEET THE TEAM
WHY CHOOSE US?
You will always have a great experience when choose Exodus Off Road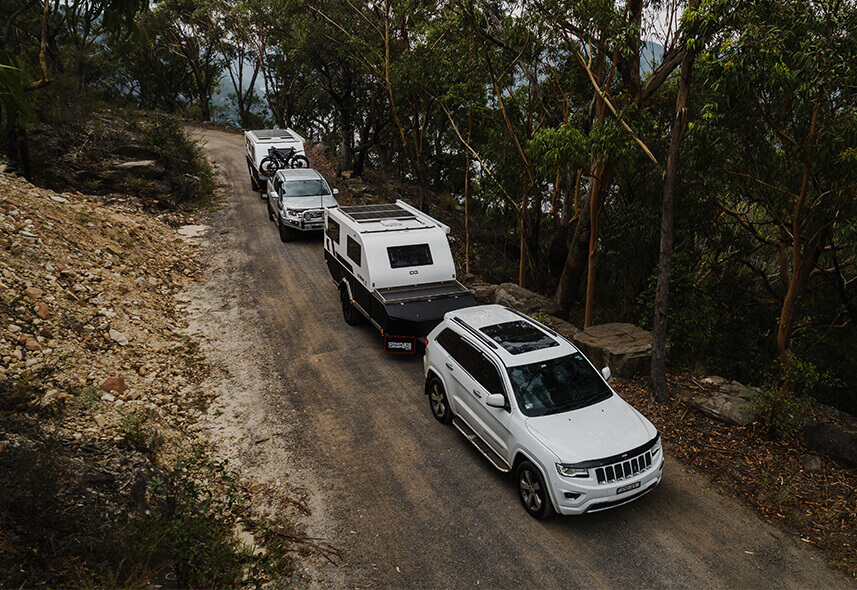 We don't just manufacture amazing camper trailers; we set the standard. Absolutely every aspect of our manufacturing is measured by our 'rugged refinement' standard.
From the luxury fittings and ergonomic design to the build quality, both inside and out, we don't make compromises. Every inch of our product range is meticulously crafted with a true attention to detail.
During the manufacturing process, our state-of-the-art, modern production line and CAD design programs ensure quality comes first. All of manufacturing staff are fully certified with a minimum of a Certificate III in Recreational Vehicle Manufacturing or Competitive Manufacturing.
Regardless of where you travel in your Exodus Off Road camper trailer, you can rest assured that it has been designed with maximum durability in mind. Both off-road and on, it offers the comfort of home with a simple set up and take down.
But, it doesn't stop there. All of our camper trailers are fully backed by a Lifetime structural warranty (conditions apply) for maximum peace of mind and an after-sales service that goes above and beyond. With We Exodus Off Road Campers, you get the complete package.
HERE ARE WHAT SOME HAPPY CAMPERS HAVE TO SAY
" You guys should be held up as an example as to what levels of quality and service can be achieved by an Australian Company.... "
" We are thrilled to bits with our new exodus 14 .... We congratulate you on an excellent unit. "
" We purchased our (demo model) Exodus 14 post the Caulfield show this year and due to circumstances have only just returned from our first relatively local venture. We loved it!!! We had so so many people come and talk and ask us questions... Keep up the great work "