CAMPER TRAILER OF THE YEAR 2022
The EXODUS 16 was reviewed by Camper Australia at Camper Trailer of the Year 2022. With our new vision for the future and our attention to technical detail, the EXODUS 16 came within a point of sharing the top spot at Camper Trailer of the Year 2022.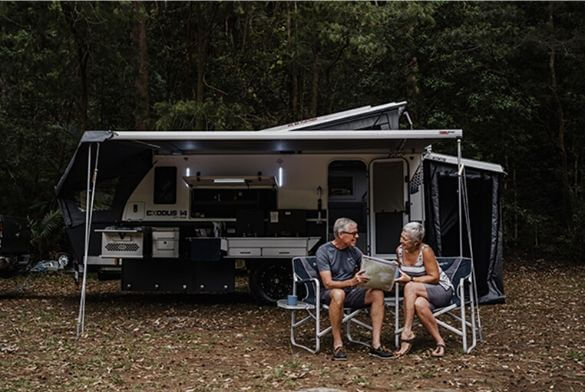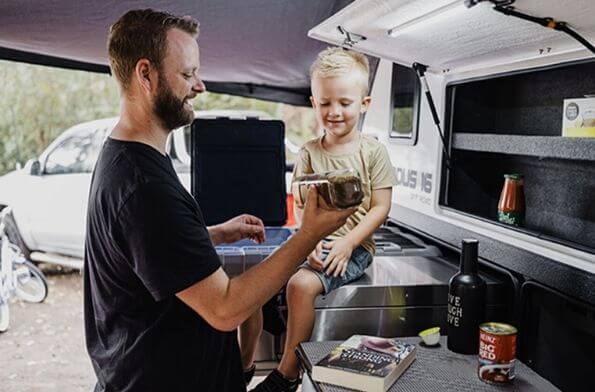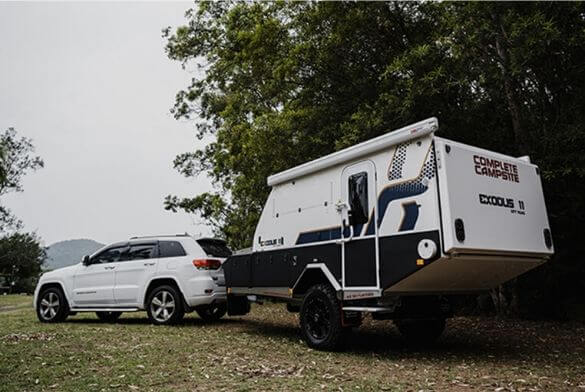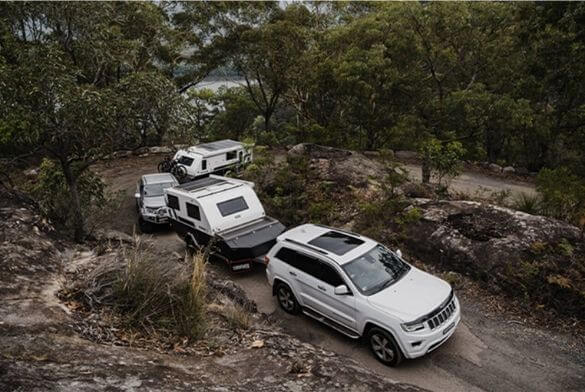 OVER 15 YEARS OF DREAM BUILDING
At Exodus Off Road, we've been building award winning Australian camper trailers and caravans for more than two decades. Everything we do has you, the Australian explorer in mind, giving you the ultimate in safety, comfort and style.
Hybrid off-road camper trailers are designed to tackle the most extreme environments. From the scorching, dusty red centre to the humid, lush tropical rainforests, our camper trailers are ready to take on the challenge.
Whether you're a family looking to build quality memories that childhood holidays are made of, or an intrepid adventurer looking to go off the grid and get back to basics, we have the perfect model for you. The Australian terrain can be tough, but Exodus Off Road camper trailers are tougher.
LEARN MORE
We know that no two people are the same, so our trailers are designed to reflect this ideology. At Exodus Off Road, we have a variety of trailers perfect for all types of budgets, style requirements and needs. Our product range is made in Australia, guaranteeing maximum quality, functionality and durability.
Our hybrid range ups the ante of luxury and lifestyle focussed travel. Take advantage of standard and custom variations to create your ultimate companion for outdoor adventures.

We don't favour style over substance. We blend them together to create stylish durability that doesn't let you down. If it's not high quality, Australian made and award winning, it's not Exodus Off Road.
LEARN MORE
CUSTOMERS' TESTIMONIALS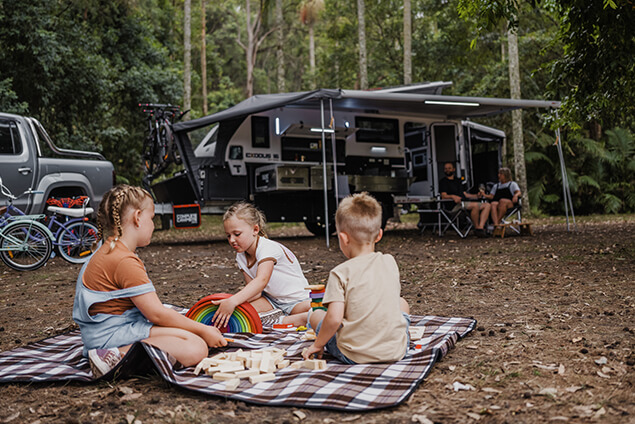 KEEP UP TO DATE WITH OUR LATEST NEWS
Take a journey through the adventures of our customers, gain tips and tricks on where to go and learn what camper is best for your family's needs!
The Explore Newsletter Summer 2023 details travelling with the Garrad's on a ten

Exodus off Road Campers Pty Ltd (Exodus Off Road) has acquired Complete Campsite We

The ultimate camper trailer touring setup guide Whether you are new to the world
" You guys should be held up as an example as to what levels of quality and service can be achieved by an Australian Company.... "
" We are thrilled to bits with our new exodus 14 .... We congratulate you on an excellent unit. "
" We purchased our (demo model) Exodus 14 post the Caulfield show this year and due to circumstances have only just returned from our first relatively local venture. We loved it!!! We had so so many people come and talk and ask us questions... Keep up the great work "
OUR RANGE,YOUR CITY
The best way to choose a Exodus off-road camper is to come and see us in person first. We can show you the many different configurations and options that are available.
Our constant drive to be an industry leader has seen us scoop up many major awards over the years. From build quality and design to the very services we offer, we are proud to be recognised as one of Australia's best camper trailer manufacturers.
We understand that purchasing a camper is a personalised experience, which is why we don't offer a one size fits all service. Get in touch today and let us help you find the best product for your needs. We know the industry inside out. So whatever questions you might have, we're here to help.